Welcome To Northernsoultrain




Al Wilson
Al Wilson (June 19, 1939 – April 21, 2008) was an American soul singer best known for the million-selling hit, "Show and Tell". He is also remembered for his Northern soul anthem, "The Snake".
Al Wilson


Allen LaMar Wilson was born in Meridian, Mississippi.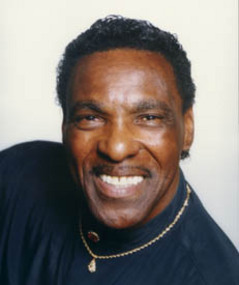 He showed little interest in education but performed in school plays, sang in talent shows and won first prize in a local art contest. Wilson began his career at the age of twelve leading his own spiritual quartet and singing in the church choir, and performing covers of country and western hits. While he was in high school, Wilson and his family relocated to San Bernardino, California, where he worked odd jobs as a mail carrier, a janitor, and an office clerk, in addition to teaching himself to play drums. After graduation he spent four years touring with Johnny Harris and the Statesmen, before joining the U.S. Navy, and singing with an enlisted men's chorus. He also developed his stand-up comedy routine in case he did not succeed as a singer.
After a two-year military stint, Wilson settled in Los Angeles, touring the local nightclub circuit before joining the R&B vocal group the Jewels; from there he landed with the Rollers, followed by a stint with the instrumental combo the Souls. In 1966, Wilson signed with manager Marc Gordon, who quickly sought his client an a cappella audition for Johnny Rivers. Wilson was signed to the Soul City imprint, but Rivers also produced the sessions that yielded the 1968 U.S. R&B hit single "The Snake"), which became popular on the Northern Soul circuit in the United Kingdom. It also provided Wilson with his only UK Singles Chart hit, reaching 41 in 1975.[3] The minor hit "Do What You Gotta Do" appeared that same year. In 1969, Wilson charted with his cover of Creedence Clearwater Revival's "Lodi" (U.S.67), and Rivers' own "Poor Side Of Town" (U.S.75).
Wilson largely disappeared from sight until 1973, when he issued Show And Tell — the album's success was matched by the single "Show and Tell", which sold over one million copies, and was awarded a gold disc by the R.I.A.A. in December 1973.
"The La La Peace Song", released in 1974, proved another hit although O. C. Smith also recorded a version and sales suffered as a result. Two years later in 1976 Wilson recorded "I've Got a Feeling We'll Be Seeing Each Other Again" for Playboy Records which reached 3 in the R&B chart. He tried to leave Playboy Records, but was unable to get a release from his recording contract. Two years later the label folded. With 1979's "Count the Days" Wilson scored his final chart hit, however, and he spent the next two decades touring clubs and lounges; in 2001 he re-recorded his hits for the album Spice of Life.
In March 2007 many of his original master tapes were lost to a fire that swept through his home garage he had converted into a recording studio.
Wilson's recording of "The Snake" was featured in a Lambrini advert in the UK.
Death
Wilson died on April 21, 2008 of kidney failure, in Fontana, California, at the age of 68
Albums

1968: Searching for the Dolphins (Soul City)

1973: Show And Tell (Bell/Rocky Road)

1974: La La Peace Song (Bell/Rocky Road)

1976: I've Got a Feeling (Playboy)

1979: Count the Days (RCA)

1999/2000: Christmas to Christmas Live with Al Wilson (Wilsong Records)

2004: Show & Tell: The Best of Al Wilson




Singles




1961 "The Continental Walk" (with The Rollers)

1968 "Do What You Gotta Do"

1975 "I Won't Last a Day Without You/Let Me Be the One"

1976 "I've Got a Feeling (We'll Be Seeing Each Other Again)

1976 "Baby I Want Your Body"
Northernsoultrains Youtube Channel

The trains very own page with Northern Soul and Motown
Back to the ARTISTS page