Welcome To Northernsoultrain
ANN SEXTON
Legendary Queen of Northern Soul has resurfaced after a 30 year hiatus from the music business. She has recently been seen in Europe performing her classic Hits.
Born In Greenville,South Carolina Mary Ann Sexton was raised by a family influenced by gospel music. As a child she sang in her church choir and spent her adolescent and teenage years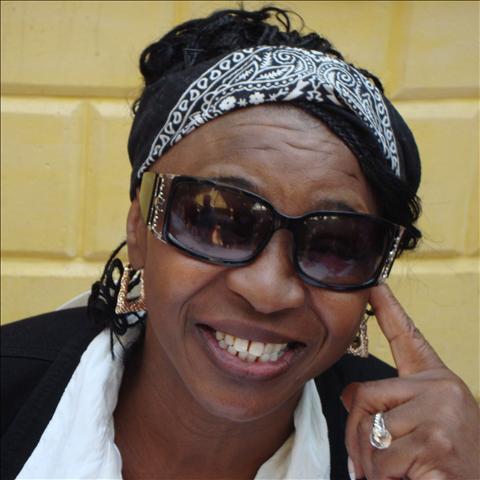 singing in school and winning talent shows. In 1967 Ann recorded her first song. She was featured on a track by Elijah and The Ebonies called "I Confess" . Ann then met and married saxophonist Melvin Burton who was also part of Elijah's band.
Melvin was a Tenor and Alto sax player who gained notoriety as a youth playing for Mosses Dillard. Soon after, Ann & Melvin went on to form thier own band called "Ann Sexton and The Masters Of Soul".
While performing at a club in North Carolina in 1970 they were discovered by singer / songwriter David Lee. Ann Sexton recorded and released "You're Letting Me Down" on David's Impel Records. This gave Ann the recognition she needed and was soon after signed to Nashville's soul DJ and label owner John Richbourg's Seventy Seven Records. She recorded in Nashville and Memphis with songs produced by David Lee and John R. Ann and Melvin also penned six of the songs ! In 1973 she released her first album "Loving You , Loving Me" which spawned the hits "I Still Love You","Come Back Home","Have A Little Mercy" and "You're Gonna Miss Me' which made the top 50 R&B charts. Other hits like "You're Losing Me" and "You've Been Gone Too Long" became popular in Europe's Northern Soul Scene.
Northernsoul 13


By 1977 John R was recording Ann's version of songs by the southern-soul writer / singer FrankO(Johnson) at Clayton Ivey's Wishbone Studio in Muscle Shoals. In 1978 she released her 2nd studio album in Nashville,Tennesse tilted "The Beginnings" on Sound Stage Seven Records. This was a classic album because it showed the growth and muturity in Ann's voice as heard on ballads like "Be Serious" and other tracks like "Who's Gonna Love You" and "I Had A Fight With Love". Unfortunately Ann only released one single from the album,"I'm His Wife". She decided to leave the soulful industry and moved to New York City where she became a teacher/paraprofessional.
In 2007 after 20 years of educating kids she was contacted by german promoter/DJ Dan De. Dan convinced Ann that she still had an audience and her songs were still playing frequently in Europe's Northern Soul Scene. After negotiations Ann decided to perform in Germany at the Baltic Soul Weekender ,Her first show in 30 years.. She performed with Roy Ayers, Marva Whitney and Junior. That experience made Ann realize she never missed a beat.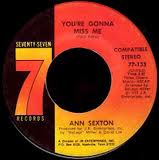 In 2008 she returned to Germany to headline the weekender along with Gloria Scott.She performed with Alexander O'Neal, The Fatback Band, The Temptations, Carl Douglas and Sharon Phillips. In 2009 she performed alongside Melba Moore, George McCrae, Kurtis Blow, Garland Green and Joyce Sims.. The same year Ann performed on the Canarie Islands in Spain.
In 2010 she retired from the Board Of Education and released her first single in 30 years on Ferry Ultra's "Rising Up". Also in 2010 she again performed at The Weekender alongside Keni Burke, Soul II Soul, The Real Thing and Collins and Collins. She also performed in London and Berlin. Later that year she reunited with David Lee in Shelby, North Carolina and performed at the Cleveland County Arts Festival with The Constellations and Bunny Clyde.
In December 2010 Ann released her 2nd recording just in time for Christmas titled "Santa Claus Is Coming To Town". A funky rendition of the original classic produced by Cool Million producer Rob Hardt and released on the Christmas at Sedsoul compilation....In 2011 Ann Performed with Gwen McCrae, The Tramps, Joe Bataan, Marc Evans, Eli Paperboy Reed, Cassandra Steen and Kaye-Ree.
Northernsoultrains Youtube Channel

The trains very own page with Northern Soul and Motown
Back to the ARTISTS page