Welcome To Northernsoultrain



Bar-Kays
The Bar-Kays are a popular soul, R&B, and funk group which began performing in 1966 and continue to perform today, although with only one original member. They began in Memphis, Tennessee as a favorite recording studio session musician group, backing major artists at Stax Records. They were chosen in 1967 by Otis Redding to play as his backing band.
Bar-Kays - Soul Finger


On December 10, 1967, Redding, his manager, and band members Jimmy King (b. 1949; guitar),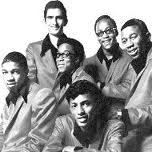 Ronnie Caldwell (b. 1948; organ), Phalon Jones (b. 1949; saxophone), and Carl Cunningham (b. 1949; drums) died in a plane crash in Lake Monona while on their way to a performance in Madison, Wisconsin. Trumpeter Ben Cauley survived the crash and bassist James Alexander (who missed the flight due to returning a rental car) rebuilt the group. The reformed band consisted of Cauley; Alexander; Harvey Henderson, saxophone; Michael Toles, guitar; Ronnie Gorden, organ; Willie Hall, drums and later Larry Dodson, lead vocals. The group backed dozens of major Stax artists on recordings afterwards, including on Isaac Hayes' Hot Buttered Soul album, and changed direction in the 1970s to have a successful funk music career on Mercury Records. They continued to score hits on R&B charts well into the 1980s and have performed all over the world. The band took a hiatus in the late 1980s, but then reformed in 1991 with Alexander as the only remaining original member.
Lloyd Smith joined The Bar-Kays in 1973.
Albums

Do you see what I see? (1972)

Flying High on Your Love (1977)
Northernsoultrains Youtube Channel

The trains very own page with Northern Soul and Motown
Back to the ARTISTS page