Welcome To Northernsoultrain
Brenda Holloway
Brenda Holloway.... Even though she may be forgotten today, and she's not considered one of the Motown Legends. But, she considered to have the best voice of the female vocalist at Motown and one of the best voice of female sound singers. In the 60s she was Motown's Main Attraction and everyone predicted a great singing career for Brenda Holloway.
What can you say about this woman... Well a lot, and hopefully by the end of this you'll be a fan..... Well she's been called the Most Beautiful Woman Ever Signed to Motown Records and no one's going to argue you that. Brenda Holloway had the beauty, and the voice. But it wasn't her voice that got her signed to Motown. Berry Gordy happened to be there the night she lip-sync Mary Wells song "My Guy",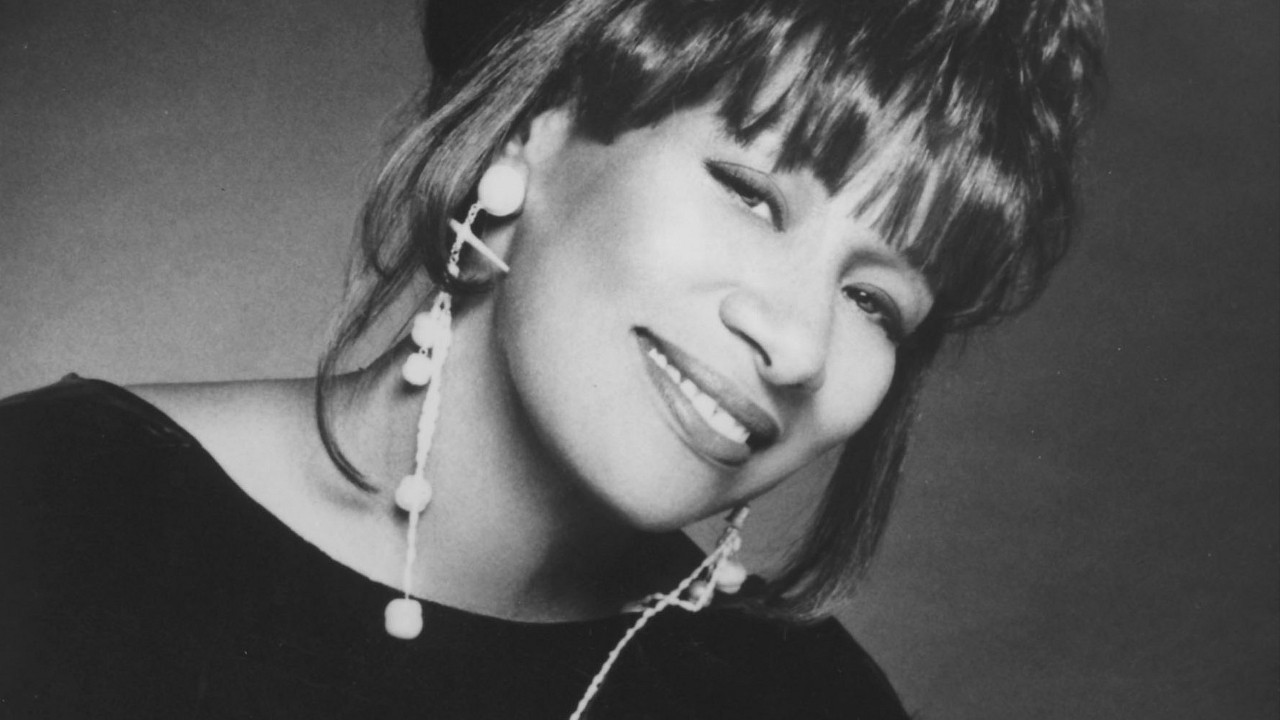 even though Berry didn't hear her voice, he just had to her have her on his label, and he kind of figured she could sing because she had the emotions and attitude when she sung, plus he found her very attractive, and after that night she had a contract.
Berry showed a lot of interest in Brenda Holloway, groomed her for stardom, in her first time in Detroit, she stayed with various family members of Berry Gordy's. Berry Gordy was looking for another "MARY WELLS", and it certainly look like she could feel Mary Wells shoes. But let's go take it back a bit. Brenda Holloway was born June 21, 1946 in Atascadero, California. At a young age, Brenda knew music would be her life.
Brenda Holloway


She singed in church all her life, she loved playing the violin as a young girl she would be out at night playing the violin and the dogs would be howling. The singers who influenced her were Sarah Vaughn, Dinah Washington, Aretha Franklin, Dionne Warwick, Mary Wells, and a singer who was white by the name of Teresa Brewer she wasn't a black artist but she had a little cry in voice that her and her sister developed.
Let's get to know Brenda Holloway's background. Brenda Holloway was a trained singer, trained musician also in playing the cello and violin, which was very rare for young black ladies, but she enjoyed it. Brenda Holloway came from a different cultural background, playing the violin and cello made her appear strange to other Blacks. At a young age her and her sister had groups, her sister Patrice recorded her first 45 called "Do the Del-Viking, it was a local hit, Brenda did that dance.
Brenda, who sang with the Whispers founders Walter and Wallace Scott in high school, didn't have to wait long to cut her solo debut. Record shop owner Kent Harris, who cut two hilarious 1956 singles for Crest as Boogaloo and His Gallant Crew (his "Clothes Line(Wrap It Up) was the basis for the Coasters Shopping for Clothes), helped bring Holloway to Del-Fi Records boss Bob Keane's attention, Keane cut Brenda's "Echo" for his Donna label in 1963, backed with "Hey Fool." and was so enraptured that he quixotically tried to break the ballad twice more, as "Echo-Echo-Echo" and then "More Echo".
She was also a member of the Wattesians, whose bouncy girl group confection "I'll Find Myself A Guy" came out on Donna the same Years. Hal Davis soon Motown's L.A. head was instrumental in their formation. Hal had put the group together with Brenda and some other girls. As a prelude to their Motown collaborations, Hal Davis and Brenda Holloway cut "It's You" with "Unless I have You" as Hal & Brenda for Minasa in 1963. The same year, Brenda cut a solo "I Ain't Gonna Take You Back" for Catch. Now I hope I gave you an idea of her early years.
Now let's talk about the Motown Years. It wasn't her voice that caught Berry Gordy's eye it was the skin-tight gold pantsuit that she filled out, but it was Brenda Holloway's voice that made her Motown's first major Los Angeles discovery. Brenda had a lot of sex appeal, she was too sexy for Motown, in her live performances she would have the men yelling and screaming, but she was scared sometimes after shows because the women wanted to cut her throat for having their men yelling for her.
Brenda Holloway's looked up to Tina Turner, she didn't want to be like The Supremes, or Kim Weston, or The Vadellas, she wanted to maybe start a new image. Berry was very much attracted to this youthful beauty, but Brenda put it bluntly that "Either I be your woman or I sing", After that, she said he never pushed me again. Brenda said a lot of the other women singers were jealous of me because I would stay with Gwen, Berry's sister and his parents. The young instrumentalist/singer and writer was engaged in session work until she recorded her first single. Brenda Holloway was not capable of singing a bad song and enjoyed success with her first legendary song "Every Little Bit Hurts" and "I'll Always Love You in 1964 at the age of 18, and the 1965 releases "When I'm Gone", "Operator" and "You Can Cry on My Shoulder".
The much needed big seller arrived a couple of years later "You've Made Me So Very Happy" written by herself, Berry Gordy, her sister Patrice, and Frank Wilson. Every Little Bit Hurts is her signature song and it was a big hit and the success of that made people listen to her other songs, even though she was popular, she needed that song "You've Made Me So Very Happy". The song was later recorded by the group "Blood, Sweat and Tears" their remake of the song kind of overshadows Brenda Holloways original version. But other problems were going on in the background, Brenda Holloway wasn't just a singer, she was capable of doing other things, but Brenda Holloway said "Motown didn't encourage singers to write. There was a lot of competition, and they didn't want to bother with me.
I was able to make money both as a writer and singer but it caused a lot of problems because they wanted me to sing, and Brenda was not the sit-down, shut-up and look pretty woman, she spoke her mind, but she realized winning fights at Motown didn't get much work. She only had one album with Motown released in 1964 "Every Little Bit Hurts". Brenda Holloway says "Motown didn't believe a woman could cut it alone, but if I got a male co-writer it was alright! I was a black singer with a white voice, a perfect pop voice. When the company marketed me, they de-blacked me, so that no one could tell I was black, that's how they could cross-over" says Brenda Holloway.
Brenda Holloway yearned for fame and did everything asked of her (with a little back-talk) believing this could be the quickest route to success. She got reputation for her stage outfits, they would come to see her sing, but mostly to see what she was wearing, onstage she dressed elegantly in shimmering tight-fitting gowns, she put The Supremes to shame, they couldn't copy her outfits. She toured North America with The Beatles in 1965.
However towards her 4 year stay with Motown it became apparent she was being ignored by the Motown offices. She had reverted to a second-class priority because she said "Motown's policy was to build one act at a time or their favorites, When The Supremes were taking off, the company, the company would pull in records so that The Supremes could go for the million. When I asked why my records were being pulled, Berry just simply said WAIT YOUR TURN, He just kept telling me that. My records would go out of stock and stores were told to re-order. It was usually at a crucial point when the singles couldn't be got, so they weren't played and didn't go into the charts. I feel Motown really exploited me. For instance, they let The Supremes study my tapes and take songs from me.
Brenda Holloway was also labelled a trouble-maker because she was outspoken on occassions. This put a strain on her working relationship with writers and producers, like Holland, Dozier, Holland. Holloways says she felt she was treated like dirt, "because I felt they didn't want me to be as big as the others, because I wouldn't do what the other women did to make it.
A lot of times I came across as too masculine to men, and they couldn't handle me, they stayed away." Her singles were released in Britain although none produce any hits. However that didn't prevent Motown/EMI issuing one compilation album "THE ARTISTRY OF BRENDA HOLLOWAY" in 1968, where the front cover showed the singer with a violin apparently growing out of her chin! The singer didn't didn't visit the UK at the time, because it was said her stage act was "too daring for British audiences."
In a 1987 interview, Brenda Holloway smiled as she commented "I was very sexy at the time. My skin couldn't breathe unless it was exposed! My costumes were made for sex appeal not for women. In fact women wanted to pull me off that stage and knock my teeth out because they thought I was flirting with their men. I was influenced by Tina Turner. But when I was touring the Southern states, trying to be like Tina, Smokey Robinson told me not to do it again.
He said "You have a voice, you don't need to act like her". So I tried to tone down by act, but it didn't work for me". Brenda Holloways' decision to leave Motown stemmed from frustration "I just walked out. I was actually in the middle of a recording session with Smokey Robinson, when I ran away to L.A.
He later called me there and I told him I didn't want to be with Motown anymore. There was no future there for me because there was a long span when I was doing nothing. Then when Gladys Knight came in to do my songs that was the straw that broke the camel's back". When Brenda Holloways' contract expired, Gordy wanted to pick up the option. Brenda refused to resign.
Brenda Holloway said "Success to me was getting out of that contract in one piece. I was afraid to go to Detroit for five years after I left because I wanted to wait until Berry Gordy had forgotten me." When Holloway's departure was announced, Motown's press release stated she had decided to quit the business and sing for God. That was not true. Brenda Holloway told them to print that. She did sing in church, but that wasn't the reason why she left.
Brenda Holloway was the first artist to take Berry Gordy to court to ascertain her financial situation in 1969 at the age of 23. That same year she married preacher Albert Davis. That marriage produced four, beautiful children Beoir, Unita, Christy and Dontese. In 1987 Brenda Holloway visited London for the first time to record for Ian Levine's Nightmare Label.
Brenda Holloway career at Motown may have been short but she's considered to have the greatest voices of all the female vocalist at Motown. She still know around in Music Business, and was the hardest working female vocalist of her time. Since then she still records and sings at oldies circuits and very active in church.
Maybe Brenda Holloway wasn't meant for Motown, too hot, too daring, too sexy. Motown couldn't handle her, didn't know what to do wtih her. Motown of course wanted to keep their good, wholesome image. Brenda is getting her recognition now. Her music is available in stores and online, the hit songs and the never-heard or released classics that should of became hits. You're in for a treat when you hear some of those classic soul songs. She lives in Los Angeles, California. She still working hard, still a main attraction and she still looks good in gold.
Northernsoultrains Youtube Channel

The trains very own page with Northern Soul and Motown
Back to the ARTISTS page