Welcome To Northernsoultrain
Carla Thomas
Carla Thomas (born December 21, 1942, Memphis, Tennessee) is an American singer, who is often referred to as the Queen of Memphis Soul. She is the daughter of Rufus Thomas.
Carla Thomas was born on December 21, 1942, in the Foote Homes Housing Project in Memphis, Tennessee. Her parents, Rufus and Lorene Thomas, brought three musically gifted children into this world: Carla, Marvell and Vaneese. Despite growing up in the projects, the Thomas family lived in close proximity to the locally celebrated Palace Theater on world-famous Beale Street, as Rufus was the theater's emcee for their amateur shows. This access not only gave Thomas her first taste of the music world but it also provided a springboard for her transformation into the Queen of the Memphis Sound.
Although Thomas would release albums in the 1990s and in the 2000s,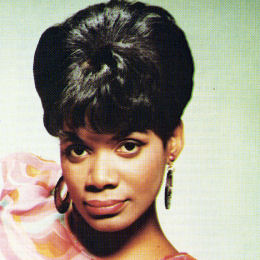 she is best known for the work she completed for both Atlantic Records and most notably, Stax Records in the 1960s. Her first record, Cause I Love You was a duet with her father, with brother Marvell on keyboards, that was released by Satellite Records, which eventually became Stax Records. Recorded when Thomas was still attending Hamilton High School in Memphis, the record drew enough local attention to catch the interest of Jerry Wexler of Atlantic Records. He signed a deal with the owners of Satellite Records, Jim Stewart and Estelle Axton, to distribute Cause I Love You and thus paved the way for Thomas' most famous single, Gee Whiz (Look at His Eyes). During this time Carla also released what is now considered to be one of the finest "Northern Soul" records of all time, "I'll Never Stop Loving You".
Carla Thomas


After her last Stax recording in 1971, Love Means, Thomas slipped into relative obscurity when compared to her 1960s musical heyday. However, she was featured in a number of modern-day projects, notably including a 1994 compilation of her greatest hits, a 2002 live recording of a Memphis performance and the 2007 release Live at the Bohemian Caverns in Washington, D.C., a long lost live recording of Thomas in 1967. She would also occasionally tour during the 1980s and became heavily involved in the "Artists in the Schools" program that provided Memphis schoolchildren with access to successful artists. These workshops were organized to talk to teenagers about music, performing arts and drug abuse. In 1993, Thomas was awarded the prestigious Pioneer Award, along with such musical heavyweights as James Brown and Solomon Burke, from the Rhythm & Blues Foundation in honor of her career achievements. She was also featured in the 2003 documentary, Only the Strong Will Survive that was shown at the Cannes Film Festival and showcased important Stax recording artists.
Understandably, probably Carla's biggest influence was her father, Rufus. Besides accompanying him during his emcee days at the Palace Theater, Rufus also encouraged and believed in his daughter's ability. According to Carla, "My dad probably discovered I could sing before I did". He was also instrumental and setting the stage for her Teen Town Singers gig and for actively pursuing and promoting her breakthrough single, Gee Whiz. Musically, Carla was inspired by Jackie Wilson and legendary country singer, Brenda Lee.
Northernsoultrains Youtube Channel

The trains very own page with Northern Soul and Motown
Back to the ARTISTS page