Welcome To Northernsoultrain
Chris Clark
Chris Clark (born February 1, 1946 in Santa Cruz, California) is an American soul singer who recorded for Motown Records. Clark became famous in England as the "white Negress"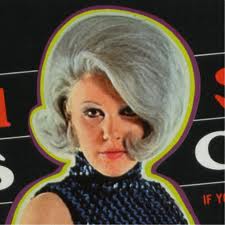 (a nickname meant as a compliment), because the six-foot platinum blonde, blue-eyed soul singer toured with fellow Motown artists who were predominantly black
Recording on the Motown V.I.P. label, one of several Motown imprints, Chris Clark is still acknowledged by Northern Soul fans for songs such as 1965's "Do Right Baby Do Right" (by Berry Gordy) and 1966's "Love's Gone Bad" (Holland-Dozier-Holland). Another of her notable songs was the 1967 single "I Want To Go Back There Again" (Berry Gordy, Jr).
The United States' answer to Dusty Springfield, Clark, who also dated Motown founder Berry Gordy Jr., managed to have only one chart hit. In the US, "Love's Gone Bad" made 105 pop, and 41 R&B in 1966. In Canada, it made it to 95 on the RPM 100.
Chris Clark


In 1967, Clark released an album called Soul Sounds on the Motown label. The album featured twelve songs including a rare Motown ballad called "If You Should Walk Away" (Berry Gordy, Jr.) which was slated for release as a single, but never was. Clark recorded one more album for Motown on its newly created rock label Weed called CC Rides Again (1969), but the album failed commercially. Today it is considered a rare collectable, and remains the only album ever released on the label.
A CD made by Belgian label Marginal entitled Soul Sounds made from the original master tapes was issued, but the disc actually contains the songs from both her albums with Motown plus an unreleased single.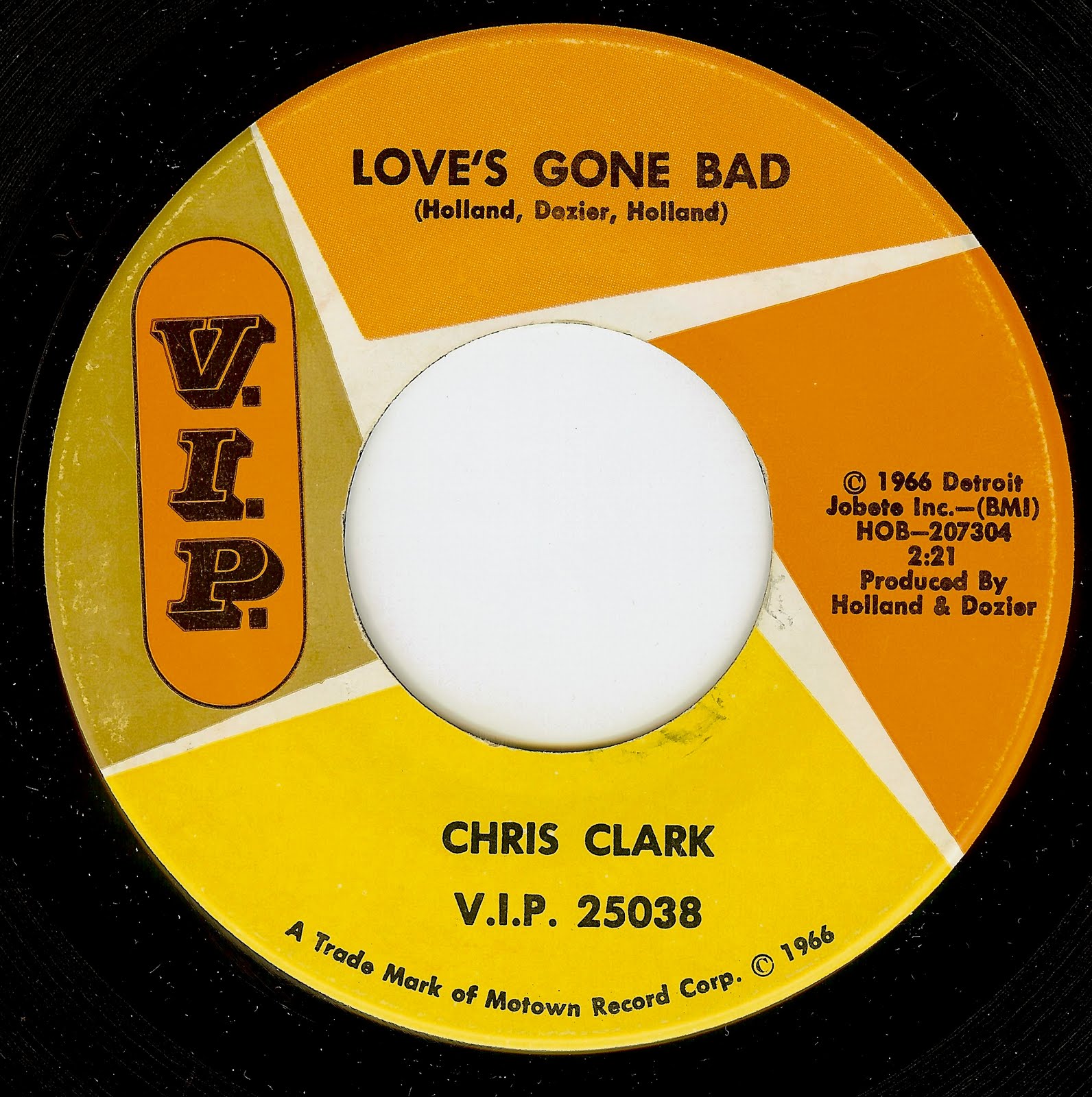 A 2005 50-track double-CD compilation includes Soul Sounds, C.C. Rides Again, and many unreleased Motown recordings. A reissue of the Soul Sounds album was released by the Reel Music label in April 2009, the first time the album was issued on CD in the U.S.A.
Clark co-wrote the screenplay for the 1972 Diana Ross vehicle Lady Sings the Blues, for which she was nominated for an Academy Award. She later became an executive for Motown Productions' film and television division in Los Angeles.
In 1982 she married Academy Award-winning screenwriter and novelist Ernest Tidyman. He died of a perforated ulcer in 1984.
In recent years, Clark has become an art photographer and has exhibited her work mainly to art dealers and at a few galleries. She also performs on stage occasionally in clubs in the United States and in Europe. She currently lives in Santa Rosa, California.
Singles
Tamla/Motown TMG591 Love's Gone Bad / Put Yourself in My Place 7"

Tamla/Motown TMG624 From Head to Toe / The Beginning of the End 7"

Tamla/Motown TMG638 I Want to Go Back There Again / I Love You 7"

Tamla/Motown TME2014 V/A New Faces from Hitsville EP (inc. Chris Clark)

Releases on the V.I.P. Label (USA)

Do Right Baby, Do Right / Don't Be Too Long - 1966 - 7"

Do I Love You (Indeed I Do) / Don't Be Too Long - 1966 - (Cancelled)

Love's Gone Bad / Put Yourself In My Place - 1966 - 7"

I Want To Go Back There Again / I Want To Go Back There Again - 1967 (Promo Issue Only)

Released on Universal UK (England)

The Motown Collection - 2005 (Contains both "Soul Sounds" and "C.C. Rides Again" plus 25 unreleased songs) - 2 CDs
Northernsoultrains Youtube Channel

The trains very own page with Northern Soul and Motown
Back to the ARTISTS page