Welcome To Northernsoultrain
Diana Ross
In a remarkable career spanning over 40 years, Diana Ross has proven herself the consummate music artist as well as one of the most iconic female singers of all time.
Diana Ross & The Supremes


Diana Ross is a leader, gifted, talented; 'the spirit, power and history of American soul music condensed into one voice'. These are just a few of the many enthusiastic accolades bestowed upon her as one of the most prominent women in popular music history of the late 20th century, something affirmed when in 1993 The Guinness Book of Records jointly awarded her with its Lifetime Achievement Award and the title of 'most successful female vocalist of all time'. Her citation noted, "there are no direct contenders for Miss Ross's award.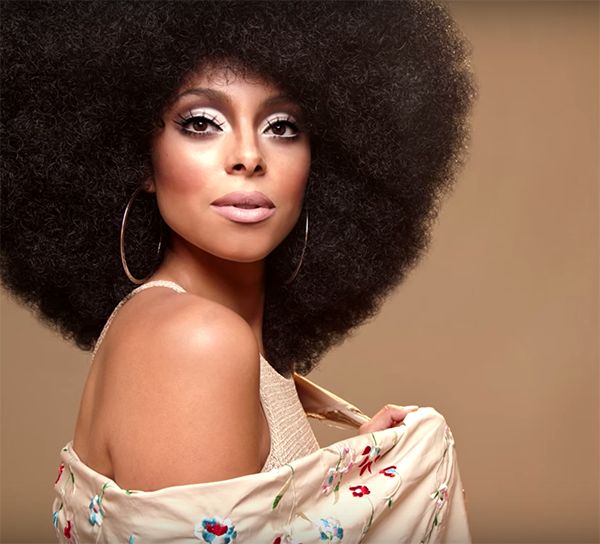 " And even today, some four decades after she first reached the No.1 position in both the US and UK charts with "Where Did Our Love Go" (the first of a number of consecutive no.1 hits in the US), Diana Ross is still receiving awards and accolades. When London's leading radio station Capital Gold asked its listeners to vote for the greatest legends of all time, Diana collected the Legendary Female Artist award, confirming her their favorite female singer of all time.
Beginning in the sixties, as lead singer of the world renowned singing group, The Supremes, and as a solo performer Ms. Ross achieved the unprecedented feat of twelve number one singles in the US, rivaled only by The Beatles for the position of the biggest hit group of that generation. In 1970, Ms. Ross moved to a solo career and for more than three decades has continued to produce an endless stream of chart singles and sell-out tours, at the same time showing herself to be also a high achieving business woman unafraid to take on new challenges and new directions which her remarkable career have brought to her. It was something remarked upon by South Africa President Nelson Mandela who at his first meeting with her referred to her as "someone who always seems to be running, never walking, she is an inspiration to us all."
Outside of her recording career her achievements are many: she was Oscar®-nominated for her first film role, an extraordinary performance as Billie Holiday in " Lady Sings The Blues," and went on to star in further films, " Mahogany" and " The Wiz." Through her own company Anaid Film Productions Inc. she has executive produced five specials for ABC, CBS, HBO and Showtime. In 1992 she again proved the diversity of her talent with her production of the live pay-per-view television music special, "The Lady Sings Jazz and Blues - Stolen Moments," which was later released as CD, DVD, and a Disney music special. Again venturing down new paths, in 1994 Ms. Ross made her dramatic television debut in "Out of Darkness," a film for television on which she also acted as executive producer. Her role as a victim of schizophrenia earned her glowing reviews and a Golden Globe nomination.
Her rich career demonstrates an artist always willing to venture into new areas. Recent years have seen number of further highlights including her appearance in "Christmas In Vienna," a television special with two of the world's great tenors, Placido Domingo and Jose Carreras. As well as being seen across the world by an audience of tens of millions, it also led to a number one CD on the classical charts. Such was the success of the event that Ms. Ross has since performed further concerts around the world with the two tenors under the banner of the "Super Concert Tour." At the invitation of President Nelson Mandela, Ms. Ross made her first concert appearance in South Africa at the opening of the newly built Sundome, the country's largest purpose built indoor arena. She returned again to South Africa last year for a concert supporting the Nelson Mandela Children's Fund. She has received The Soul Train Legend Award, the French Commander des Lettres medal, and she was honored with an entire day of celebration at the international MIDEM music festival in the South of France, becoming the only woman to receive such an honor in the 25 year history of the event. She was again honored in France last year when she received the Medaille de Vermeil de la Ville de Paris (City of Paris Medal), the city's highest award, given to those who have played a positive role in favor of the Parisian community.
In 2004, McNally Smith College of Music honored her by the establishment of a full four year scholarship in her name. The Diana Ross Performance Scholarship is awarded each year to an outstanding student who is pursuing a Bachelor of Music degree. Awards and accolades aside, she is also conscious of the struggle to make the world a better place, championing many causes, especially those concerned with children. She was spokesperson for National Children's Day, for which she testified before congress, and is also on the board of A Better Chance (ABC), the only national program that recruits and places academically talented inner-city children in the nation's best preparatory schools. In her efforts, she has raised millions of dollars for the numerous charities to which she has lent her name. Her efforts have earned her much deserved recognition as a woman of strength, integrity and above-all, concern.
That concern is never more evident than in the strength of relationship she holds with her family. The proud mother of five children, her three eldest are college graduates who have established successful careers. Her oldest son started university in the fall of 2006 and her younger son has begun a career as an actor, having starred in several movies before his 18th birthday. She credits resourcefulness and determination as a Ross family trait gained from an achiever father - president of a Union Local 174 and a mother who encouraged individuality. While Ms. Ross pursued and succeeded in a singing career, her eldest sister, Dr. Barbara Ross-Lee made her own mark as the first black, female dean of Ohio Medical University.
From the young girl who sat hopefully on the steps of Hitsville, Motown's humble Detroit headquarters, to the world legend she has become, the constants in Diana Ross's life have been belief in herself and belief in others, with the rare ability to share her experience and advantages. At the same time, she credits her children as being the source of her 'grounding' and ability to remain in touch with changing trends. The other constant in her life is her continued ability to find her profession exciting and magical. As she says in Secrets Of A Sparrow, her bestselling memoir which recalls her life and career: "I love life fiercely, desperately. I've always had a gift of seeing the good bits. I've had lots of fun. It has been wonderful. I've also had many struggles, inward and outwards, being a mother, a wife, a feminist. The complexity of being black and female, performer, having my own business, being strong and decisive, sometimes being sad and afraid.
"But at the same time, singing has opened up a world touched by wonder...a world of possibility." It is that love of life, that never-ending wonder, the appreciation of goals and achievements and sheer human spirit which defines the artist that is Diana Ross and continues to make her one of the most identifiable, unique, beloved and influential singers of successive pop generations. And so the legend continues. Ms. Ross was celebrated last year by MAC Cosmetics as the face of its new ICONS collection and was recently among the 25 'legends' (including Tina Turner, Coretta Scott King and Maya Angelou) honored by Oprah Winfrey as her personal heroines. With the release of I Love You, expect more of that unique magic from the first lady of soul and pop.
As a solo artist, Diana Ross is one of the most successful female singers of the rock era. If you factor in her work as the lead singer of the Supremes in the 1960s, she may be the most successful. With her friends Mary Wilson, Florence Ballard, and Barbara Martin, Ross formed the Primettes vocal quartet in 1959. In 1960, they were signed to local Motown Records, changing their name to the Supremes in 1961. Martin then left, and the group continued as a trio. Over the next eight years, the Supremes (renamed "Diana Ross and the Supremes" in 1967, when Cindy Birdsong replaced Ballard) scored 12 number one pop hits. After the last one, "Someday We'll Be Together" (October 1969), Ross launched a solo career. Motown initially paired her with writer/producers Nickolas Ashford and Valerie Simpson, who gave her four Top 40 pop hits, including the number one "Ain't No Mountain High Enough" (July 1970). Ross branched out into acting, starring in a film biography of Billie Holiday, Lady Sings the Blues (November 1972). The soundtrack went to number one, and Ross was nominated for an Academy Award.
She returned to record-making with the Top Ten album Touch Me in the Morning (June 1973) and its chart-topping title song. This was followed by a duet album with Marvin Gaye, Diana & Marvin (October 1973),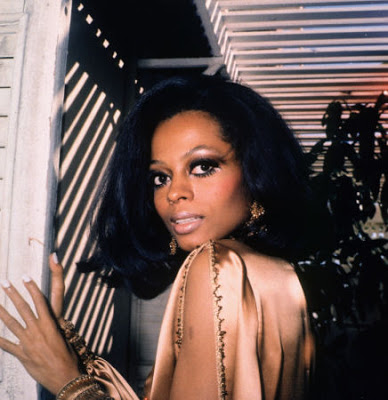 that produced three chart hits. Ross acted in her second movie, Mahogany (October 1975), and it brought her another chart-topping single in the theme song, "Do You Know Where You're Going To." That and her next number one, the disco-oriented "Love Hangover" (March 1976), were featured on her second album to be titled simply Diana Ross (February 1976), which rose into the Top Ten. Ross' third film role came in The Wiz (October 1978). The Boss (May 1979) was a gold-selling album, followed by the platinum-selling Diana (May 1980) (the second of her solo albums with that name, though the other, a 1971 TV soundtrack, had an exclamation mark). It featured the number one single "Upside Down" and the Top Ten hit "I'm Coming Out."
Ross scored a third Top Ten hit in 1980 singing the title theme from the movie It's My Turn. She then scored the biggest hit of her career with another movie theme, duetting with Lionel Richie on "Endless Love" (June 1981). It was her last big hit on Motown; after more than 20 years, she decamped for RCA. She was rewarded immediately with a million-selling album, titled after her remake of the old Frankie Lymon and the Teenagers hit, "Why Do Fools Fall in Love," which became her next Top Ten hit. The album also included the Top Ten hit "Mirror, Mirror." Silk Electric (October 1982) was a gold-seller, featuring the Top Ten hit "Muscles," written and produced by Michael Jackson, and Swept Away (September 1984) was another successful album, containing the hit "Missing You," but Ross had trouble selling records in the second half of the 1980s. By 1989, she had returned to Motown, and by 1993 was turning more to pop standards, notably on the concert album Diana Ross Live: The Lady Sings...Jazz & Blues, Stolen Moments (April 1993).
Motown released a four-CD/cassette box set retrospective, Forever Diana, in October 1993, and the singer published her autobiography in 1994. Take Me Higher followed a year later, and in 1999 she returned with Every Day Is a New Day. 2000's Gift of Love was promoted by a concert tour featuring the Supremes, although neither Mary Wilson nor Cindy Birdsong appeared -- their roles were instead assumed by singers Lynda Laurence and Scherrie Payne, neither of whom had ever performed with Ross during the group's glory days. In 2006 Motown finally released Ross' lost album Blue, a collection of standards originally intended as the follow-up to Lady Sings the Blues. The album I Love You from 2007 featured new interpretations of familiar love songs. That same year the cable television network BET honored Ross with their Lifetime Achievement Award.
Northernsoultrains Youtube Channel

The trains very own page with Northern Soul and Motown
Back to the ARTISTS page