Welcome To Northernsoultrain
Eddie Kendricks
Eddie Kendricks, singer, born Birmingham Alabama 1940, died Birmingham Alabama 5 October 1992. when Smokey Robinson chose the wispy falsetto of Eddie Kendricks to sing the lead vocals on 'The Way You Do Things You Do' in 1964, he gave the Temptations their first major hit. It was as though Robinson was coming as close as he could to performing on the record himself; Kendricks's voice closely resembled his own creamy smooth high tone. Later, debate would rage amongst Motown aficionados about who could sing higher,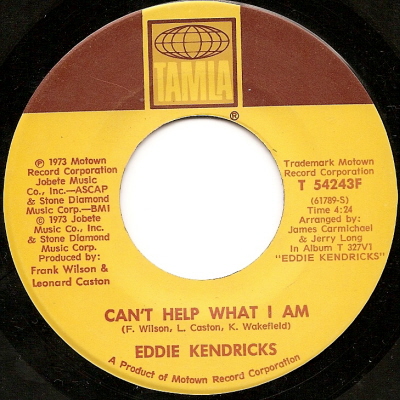 Robinson or Kendricks.
'Eddie just had that great, great tenor voice that just was so captivating,' said Esther Edwards, the first manager of the group and the sister of the Motown boss Berry Gordy. 'He had such admirers, men and women. But the ladies really loved Eddie and his style . . . he just had a sweet, melodious, captivating, tender sound.
With the death of Eddie Kendricks, aged 52, from lung cancer yesterday, three of the group have now met early deaths - the gravel-voiced David Ruffin died last year from a drug overdose, shortly after completing a European tour with Kendricks and another former Temptation, Dennis Edwards; Paul Williams killed himself in 1973, two years after his alcoholism led to his being sacked from the group.
Eddie Kendricks - Keep on Truckin


It had been a long haul to that first hit: the group had originally signed to Motown in 1960. But after 'The Way You Do The Things You Do', the stature of the five-piece grew in almost transcendent leaps as they rigorously weathered and adapted to such storms of fashion as psychedelia and Afro-consciousness. By the end of the decade it became clear that there was no one to rival the Temptations as the finest black American vocal group. Their five-part harmonies seemed divinely inspired: sexy, vibrating with energy, the coolest dancers, the Temptations were so ironic that they made otherwise impressive stable-mates like the Four Tops seem mere pop acts.
It was Williams and Kendricks who had started the Temptations. They had grown up together in Birmingham, Alabama, leaving the city in 1956, when they were both 17; they intended to be stars like their idols Clyde McPhatter and Little Willie John. Their money only took them as far as Cleveland, where they both had relatives. There a music business hustler called Milton Jenkins heard themn harmonising at a party and invited them to Detroit.
Progress in the Motor City, however, was painfully slow and Kendricks went back to Birmingham, until Williams persuaded him to return. Together in 1959 they formed the Primes,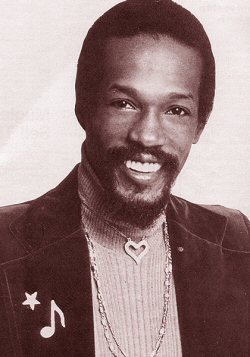 who would take part in organising group vocal battles at clubs and house parties. As well as being renowned for their vocal strengths the Primes also gained a reputation for their spirited dance-steps. (It was for the Primettes, their sister group, that Kendricks recommended a local girl, Diana Ross.
In 1960 the Primes met Berry Gordy, who recorded them for a Motown affiliate, Miracle Records, after changing their name to the Temptations. Once they finally broke into the charts four years later the hits kept coming: 'My Girl', 'It's Growing', 'Since I Lost My Baby'
Expert at musical harmony as the group was, however, such a mood did not extend to its offstage life. It was always Kendricks and Williams versus the rest, and Eddie Kendricks quit the Temptations for a solo career the same year that Paul Williams's uncontrollable drinking got him kicked out of the group.
In the early 1970s Kendricks's records like 'Boogie Down' and 'Keep On Truckin' ', a number one US hit on which his normally sweet tones were rougher than usual, were harbingers of the arrival of disco; indeed, when the Bee Gees reconstructed their sound and career along such lines in 1975 Robin Gibbs's falsetto became an echo of Eddie Kendricks. Kendricks's later work for Motown, which he left in 1978, began to display the sound of another city, Philadelphia's Philly label, particularly on songs like 'He's a Friend'.
In 1982 Kendricks rejoined the Temptations for a 'Reunion' tour; after their Live at the Apollo album, he and David Ruffin worked together again, under the auspices of the pop duo Hall and Oates.
Last year Kendricks underwent surgery in Atlanta to have a lung removed. There were rumours that Aids or drug abuse was behind his illness. But Kendricks said the disease was simply the consequence of 30 years of being addicted to cigarettes. 'It was just from smoking,' he said.
Northernsoultrains Youtube Channel

The trains very own page with Northern Soul and Motown
Back to the ARTISTS page