Welcome To Northernsoultrain
Jackie Wilson
Jack Leroy "Jackie" Wilson, Jr. (June 9, 1934 – January 21, 1984) was an American singer. Wilson was important in the transition of rhythm and blues into soul. Gaining fame in his early years as a member of the R&B vocal group, The Dominoes, after going solo in 1957, he went on to record over fifty hit singles over a repertoire that included R&B, pop, soul, doo-wop and easy listening before relapsing into a coma following a collapse on stage during a 1975 benefit concert. By the time of his death in 1984, he had become one of the most influential soul artists of his generation.
Jack Leroy Wilson, Jr. was born in Detroit, Michigan, the only son of Jack, Sr. and Eliza Mae Wilson. Growing up in the Highland Park area of North End, Jackie, who was also called "Sonny"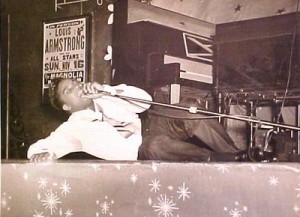 by friends, grew up rough, joining a gang called the Shakers and often getting in trouble. He dropped out of high school at the age of 15, and by that time had been sentenced to juvenile detention twice. After his second trip to detention, he discovered boxing, and boxed around the Detroit area, eventually winning the Golden Gloves division in Detroit at the age of 16. After getting married and becoming a father at 17, Wilson gave up boxing for music, forming a group that included cousin Levi Stubbs, who later went on to lead the Four Tops. He was soon discovered by talent agent Johnny Otis, who assigned him to join a group called the Thrillers. That group would later be known as The Royals (who would later evolve into R&B group, The Midnighters), but Wilson wasn't part of the group when they changed their name and signed with King Records. After recording a few sides with Dizzy Gillespie's record label, he joined The Dominoes after a successful audition to replace Clyde McPhatter, who had left to join The Drifters. Wilson was the group's lead singer producing the pop hit, "St. Therese of the Roses" for over a year before he began a solo career in 1957.
In 1957, Wilson signed a solo contract with Brunswick Records, a subsidiary division of Decca, and released his first single, Reet Petite, which became a modest R&B success. The song was written by another former boxer named Berry Gordy, Jr., who co-wrote it with partner Roquel Davis. Soon the duo composed and produced a sizable collection of hit singles for Wilson, including "To Be Loved", "That's Why", "I'll Be Satisfied" and his late-1958 single, "Lonely Teardrops". The latter single became a Top 10 pop smash, and established him as an R&B superstar known for his extraordinary vocal range.
Due to his fervor when performing, with both dance moves and singing, he was soon christened "Mr. Excitement", a title he would keep for the remainder of his career. His stagecraft in his live shows inspired Michael Jackson, among others. In 1958, Davis and Gordy left Wilson after royalty disputes escalated between them his manager, Nat Tarnopol. Davis soon became a successful staff songwriter for Chess Records, while Gordy used the money earned from his work with Wilson to form Motown Records in his native Detroit. Meanwhile, convinced that Wilson could venture out of R&B and rock and roll, Tarnopol had the singer record operatic ballads and easy listening material. Wilson scored hits as he entered the sixties with the Top 20 "Doggin' Around", the Top 10 ballad "Night", and "Baby Workout", another Top 10 hit,(which he composed with Midnighters member Alonzo Tucker). Top 10 hits continued with "Alone At Last" and "My Empty Arms" in 1960 and 1961, respectively.
Jackie Wilson




After experiencing a lull in his career between 1964 and 1967, he scored two comeback singles with Chicago soul producer Carl Davis with "Whispers (Gettin' Louder)" and "(Your Love Keeps Lifting Me) Higher and Higher," a Top 10 Pop smash which became one of his final pop hits. This was followed by "I Get the Sweetest Feeling",which, despite it's modest initial chart success in the U.S. (Billboard Pop 34), has since become one of his biggest international chart successes, becoming a Top 10 hit in England twice, in 1972 and in 1987, and a Top 20 hit in the Dutch Top 40 in The Netherlands, and has spawned numerous cover versions by other artists such as Edwin Starr,The Men's Club , Will Young, Erma Franklin (Aretha's sister} , and Liz McClarnon. Between then and 1975, Wilson continued to record singles that found success on the R&B chart. His final hit, "You Got Me Walkin'", was released in 1972.
Wilson was shot and wounded by one of his alleged lovers, Juanita Jones, on February 15, 1961. Allegedly, Jones shot Wilson in a jealous rage when he returned to his apartment with another woman, fashion model Harlean Harris, an ex-girlfriend of Sam Cooke. In order to protect his reputation, Wilson's management concocted a story that Jones was an obsessed fan who threatened to shoot herself, and that Wilson's intervention concluded in his being shot. The story was accepted, and no charges were brought against Jones. Freda Hood, Jackie's first wife with whom he had four children, divorced him in 1965 after fourteen years of marriage. He married Harris in 1967, but split up soon after. Jackie later met and lived with Lynn Crochet, and they had two children. He was with Lynn up until his heart attack and on-stage accident in 1975. However, as he and Harris never officially divorced, Harris took the role of Wilson's caretaker for the singer's remaining nine years.
Wilson suffered a massive heart attack while playing a Dick Clark show at the Latin Casino in Cherry Hill, New Jersey on September 29, 1975, falling head-first to the stage while singing "Lonely Teardrops". The blow to the head Wilson suffered left him comatose. For the next eight years and four months, he was in a vegetative state until his death at age 49. Al Green, the soul singer, was one of the few artists who regularly visited the bed-ridden Wilson.
Jackie Wilson received a well-publicized funeral attended by approximately 1,500 relatives, friends and fans. He is interred in the Westlawn Cemetery in Wayne, Michigan.
Northernsoultrains Youtube Channel

The trains very own page with Northern Soul and Motown
Back to the ARTISTS page