Welcome To Northernsoultrain
Jerry Swamp dog Williams
Jerry Williams, Jr. (born July 12, 1942), often credited under his pseudonym Swamp Dogg, is an American soul and R&B singer, musician, songwriter and record producer. After recording as Little Jerry and Little Jerry Williams in the 1950s and 1960s, he reinvented himself as Swamp Dogg, releasing a series of satirical and profane recordings, as well as continuing to write and produce for other musicians. He is described at Allmusic as "one of the great cult figures of 20th century American music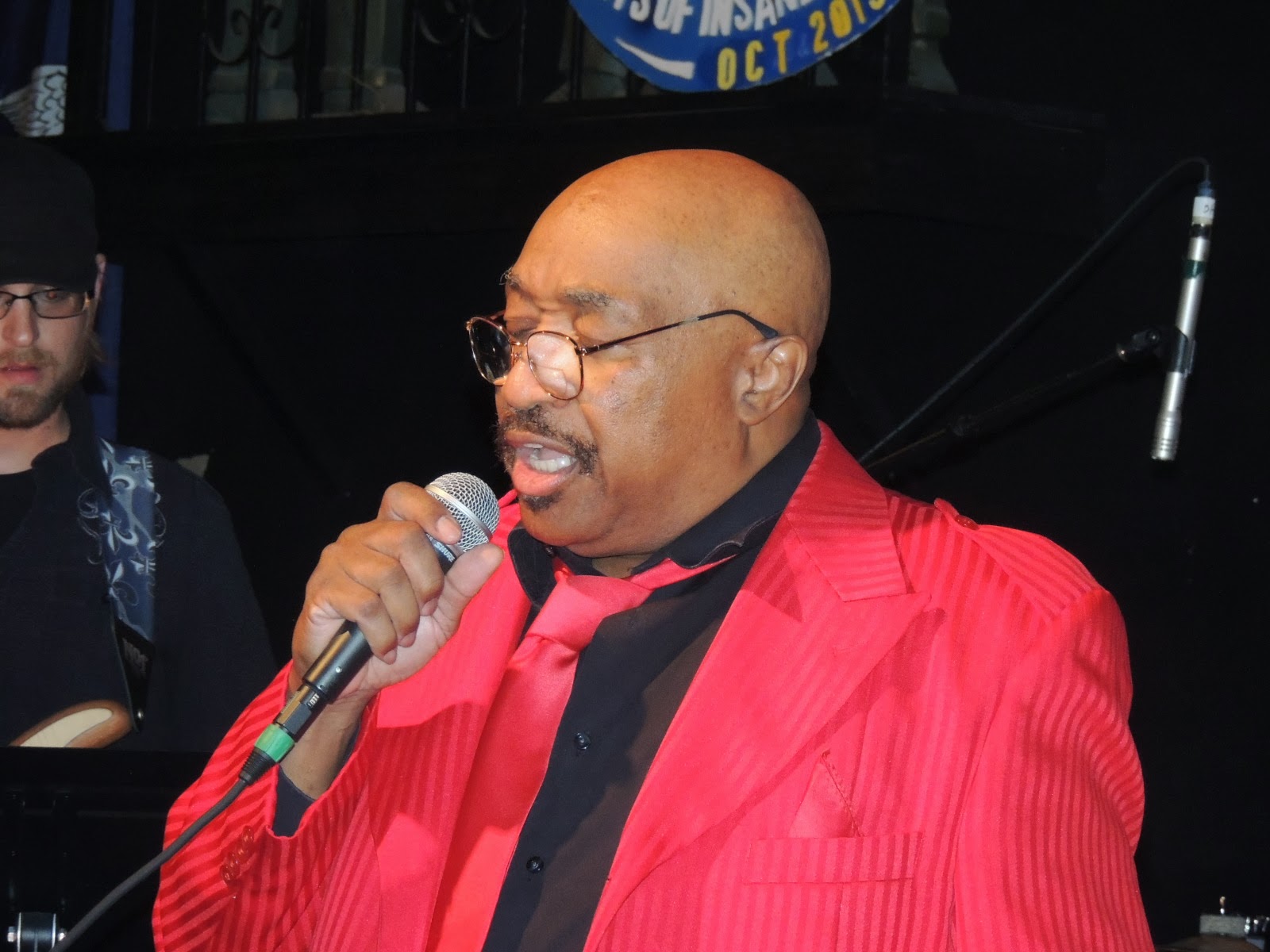 Williams was born in Portsmouth, Virginia. He made his first recording, "HTD Blues (Hardsick Troublesome Downout Blues)", for the Mechanic record label in 1954, when he was aged 12. From 1960, he released occasional singles for a variety of labels, including the self-written "I'm The Lover Man" in 1964, which was first issued on the Southern Sound label and was then picked up by the larger Loma label, almost breaking into the national Hot 100. He also wrote successfully for other musicians, including "Big Party" for Barbara and the Browns.
As Little Jerry Williams, he had his first national chart success in 1966, when "Baby You're My Everything", which he co-wrote and produced, was released on the Calla label and rose to 32 on the R&B chart, again just missing the Hot 100. He released several more singles on Calla through to 1967, by now credited simply as Jerry Williams, but with little commercial success, although some of his records such as "If You Ask Me (Because I Love You)" later became staples of the Northern Soul movement in the UK
By late 1967 he started working in A&R and other duties for the Musicor label in New York. In 1968 he co-wrote, with Charlie Foxx, Gene Pitney's up-tempo hit, "She's a Heartbreaker", which Williams also claimed to have produced, saying: "I produced the motherfuck out of it... [and] Charlie Foxx put me down on the label as "vocal arranger." What the fuck is that? When they took out full-page ads in Billboard and Cashbox, there was a picture of Charlie on one side and a picture of Gene Pitney on the other and no mention of me
Later in 1968 Williams began working as a producer at Atlantic Records with Jerry Wexler and Phil Walden. He also established a songwriting partnership with Gary Anderson, who performed as Gary U.S. Bonds, and the pair wrote the R&B chart hits "To the Other Woman (I'm the Other Woman)" by Doris Duke, and "She Didn't Know (She Kept on Talking)" by Dee Dee Warwick. He also recorded a single, "I Got What It Takes", in a duo with Brooks O'Dell, and released two singles under his own name on the Cotillion label, a subsidiary of Atlantic
Jerry Swamp Dogg Williams


Williams later wrote
I became Swamp Dogg in 1970 in order to have an alter-ego and someone to occupy the body while the search party was out looking for Jerry Williams, who was mentally missing in action due to certain pressures, mal-treatments and failure to get paid royalties on over fifty single records.... Most all of the tracks included were recorded in Muscle Shoals, Alabama, and Macon, Georgia, which brings me to how the name Swamp Dogg came about. Jerry Wexler, Atlantic Records v.p. and producer/innovator second to none, was recording in the newly discovered mecca of funk Muscle Shoals, Alabama. He coined the term "Swamp Music" for this awesome funk predominately played by all white musicians accompanying the R'n'B institutions e.g., Wilson Pickett, Aretha Franklin, King Curtis... I was also using the same "swamp" players. I was tired of being a jukebox, singing all of the hits by Chuck Jackson, Ben E. King, etc., and being an R'n'B second banana. I couldn't dance as good as Joe Tex, wasn't pretty like Tommy Hunt, couldn't compare vocally to Jackie Wilson and I didn't have the sex appeal of Daffy Duck. I wanted to sing about everything and anything and not be pigeonholed by the industry. So I came up with the name Dogg because a dog can do anything, and anything a dog does never comes as a real surprise; if he sleeps on the sofa, shits on the rug, pisses on the drapes, chews up your slippers, humps your mother-in-law's leg, jumps on your new clothes and licks your face, he's never gotten out of character. You understand what he did, you curse while making allowances for him but your love for him never diminishes. Commencing in 1970, I sung about sex, niggers, love, rednecks, war, peace, dead flies, home wreckers, Sly Stone, my daughters, politics, revolution and blood transfusions (just to name a few), and never got out of character. Recording in Alabama and sincerely singing/writing about items that interested me, gave birth to the name Swamp Dogg.
Northernsoultrains Youtube Channel

The trains very own page with Northern Soul and Motown
Back to the ARTISTS page