Welcome To Northernsoultrain
Judy Clay
A talented journeywoman soul singer, Judy Clay (born on September 12, 1938) joined the Drinkard Singers gospel group (which also included Cissy Houston)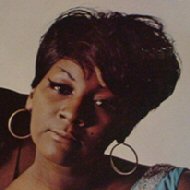 in the late '50s. Like many singers who started with gospel, she moved to soul in the '60s, releasing a string of non-hit singles for the Ember, Lavette, Scepter and Atlantic labels which are esteemed by British "Northern Soul" fans today; she also sang backup vocals for soul singers like
Wilson Pickett
and Solomon Burke. In the late '60s, she briefly teamed with Billy Vera to form what may have been the first interracial recording duo recording an album and a couple of minor hit singles, "Storybook Children" and "Country Girl-City Man (Just Across The Line).
Her recordings with Stax and Atlantic in the late '60s (which included a '69 session at Muscle Shoals Sound) produced a hit R&B duet with William Bell, "Private Number," and a minor hit solo single, "Greatest Love." She continued to work as a backup vocalist in the '70s, with Aretha Franklin and Ray Charles among others.
Struck with a brain tumor in 1979, she returned to gospel music shortly after her recovery. She died on July 19th, 2001.
Judy Clay


Singles
Stax 230 : You Can't Run Away From Your Heart / It Takes A Lotta Good Love

Stax 0005 : Private Number / Love-Eye-Tis (with William Bell)

Stax 0006 : Bed Of Roses / Remove These Clouds

Stax 0017 : My Baby Specialises / Left Over Love (with William Bell)

Stax 0026 : It Ain't Long Enough / Give Love To Save Love
Northernsoultrains Youtube Channel

The trains very own page with Northern Soul and Motown
Back to the ARTISTS page