Welcome To Northernsoultrain
Luther Ingram
While R&B singer Luther Ingram remains best remembered for the piercing 1972 ballad "(If Loving You Is Wrong) I Don't Want to Be Right," he was also a gifted songwriter, teaming with Mark Rice to co-write the Staple Singers' classic empowerment anthem "Respect Yourself.
Born November 30, 1944, in Jackson, TN, Ingram spent the majority of his adolescence in Alton, IL, launching his singing career in a group featuring his siblings.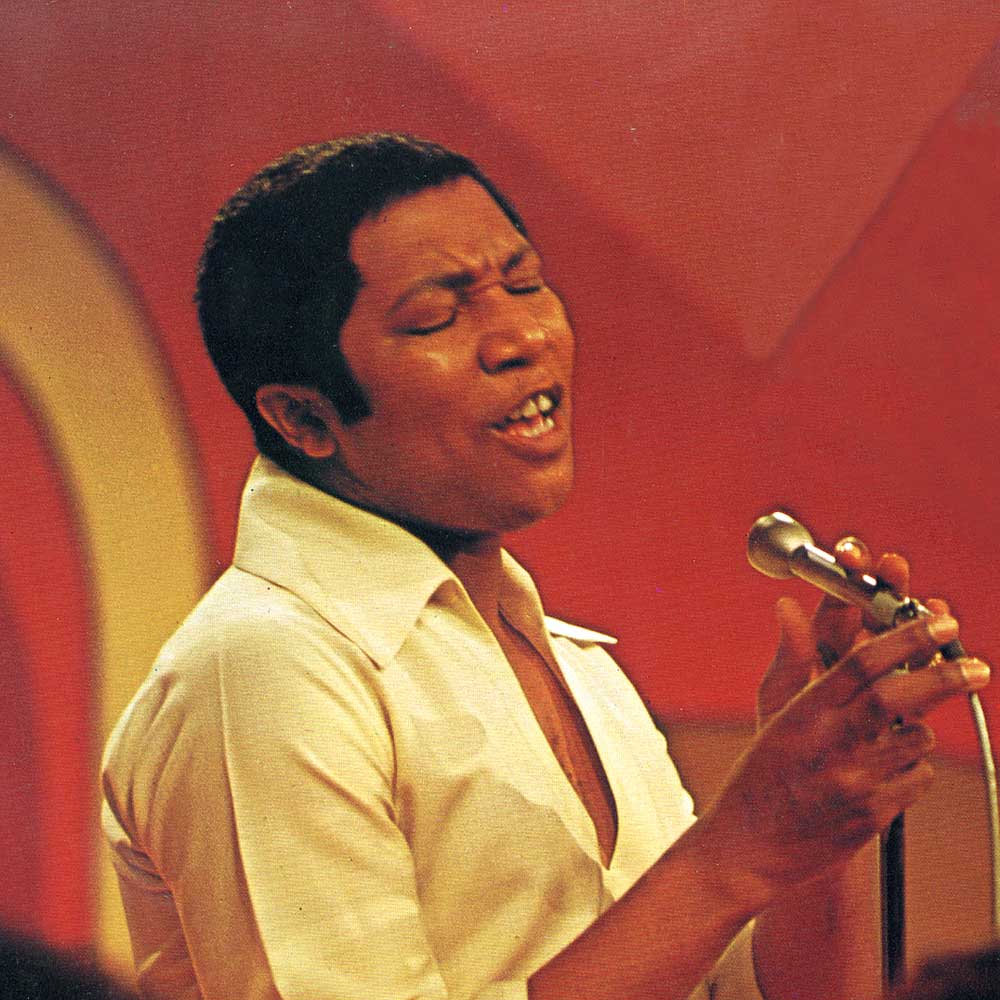 As a teen he also began writing songs, and later ventured out as a solo act, most notably opening for Ike Turner in East St. Louis. Ingram eventually migrated to New York City, where according to legend he briefly roomed with a then-unknown Jimi Hendrix. In 1965 he signed to Decca and cut his debut single, "You Never Miss Your Water," followed by a cover of Jamo Thomas' "(I Spy) For the FBI" on Smash. After little-heard efforts for indies Hurdy-Gurdy ("Run for Your Life") and HIB (the instrumental "Exus Trek"), Ingram relocated to Memphis, signing to producer Jimmy Baylor's fledgling KoKo label. Initial efforts like the 1967 single "I Can't Stop" and the next year's "Missing You" failed to generate much interest, but when Baylor negotiated a distribution deal with Stax Records in 1969, Ingram's fortunes improved dramatically. Later that same year he scored his first R&B Top 20 hit with "My Honey and Me." 1970's "Ain't That Loving You (For More Reasons Than One)" not only cracked the R&B Top Ten, but also peaked just outside the pop Top 40.
The singer's finest moment came when his 1972 recording of the classic Homer Banks, Raymond Jackson and Carl Hampton song, (If Loving You Is Wrong) I Don't Want To Be Right. This tale of infidelity was later recorded by Rod Stewart, Millie Jackson and Barbara Mandrell, but neither matched the heartbreaking intimacy Luther brought to his superb original version. It went on to sell over a million copies and reached number 3 in the US pop charts. The haunting I'll Be Your Shelter (In Time Of Storm) then followed as the artist proceeded to fashion a substantial body of work. His undoubted potential was undermined by Koko's financial problems, but after eight years in the commercial wilderness, Ingram returned to the R&B chart in 1986 with Baby Don't Go Too Far.
Other popular tracks for Ingram included "Ain't That Loving You (For More Reasons Than One)", "Let's Steal Away To The Hideaway" and "I'll Be Your Shelter." He also co-authored "Respect Yourself", a million seller for the Staple Singers in 1971. Several unsuccessful singles followed, including I Spy For The FBI, which failed in the wake of Jamo Thomas's 1966 hit version.
The acetate demo version of Ingram's, "Exus Trek", became a sought after Northern soul track. With the Stax connections, Ingram recorded at the Memphis label's studios, as well as other southern-based studios such as Muscle Shoals. He was opening act for Isaac Hayes for some years, and often used Hayes' Movement band and female backing group for his 1970s recordings. He recorded into the 1980s, and whilst only managing lower R&B chart hits, he remained a popular stage draw.
Ingram died on March 19, 2007, at a Belleville, Illinois, hospital of heart failure. According to his wife Jacqui Ingram, he had suffered for years from diabetes, kidney disease and partial blindness
Birth name Luther Thomas Ingram
Born November 30, 1937
Jackson, Tennessee, United States
Died March 19, 2007 (aged 69) Belleville, Illinois, United States
Genres R&B soul
Occupation(s) Singer, songwriter Instruments Vocals
Years active 1965–1992 Labels Koko Records,
Singles
Koko 2101 : Oh Baby, You Can Depend On Me / Looking For A New Love
Koko 2102 : Pity For The Lonely / Looking For A New Love
Koko 2103 : Putting Game Down / Since You Don't Want Me
Koko 2104 : My Honey And Me / I Can't Stop
Koko 2105 : Home Don't Seem Like Home / Ain't That Loving You (For More Reasons Than One)
Koko 2106 : I'll Just Call You Honey / To The Other Man
Koko 2107 : Since You Don't Want Me / Be Good To Me Baby
Koko 2108 : I'll Love You Until The End / Ghetto Train
Koko 2109 : I Remember / Help Me Love
Koko 2110 : Missing You / You Were Made For Me
Koko 2111 : (If Loving You Is Wrong) I Don't Want To Be Right / Puttin' Game Down
Koko 2113 : I'll Be Your Shelter (In Time Of Storm) / I Can't Stop
Koko 2115 : Always / Help Me Love
Koko 2116 : Love Ain't Gonna Run Me Away / To The Other Man
Northernsoultrains Youtube Channel

The trains very own page with Northern Soul and Motown
Back to the ARTISTS page