Welcome To Northernsoultrain
Major Lance
Major Lance Born (April 4, 1939,) was an American R&B singer. After a number of US hits in the 1960s, including "The Monkey Time" and "Um, Um, Um, Um, Um, Um", he became an iconic figure in Britain in the 1970s among followers of Northern soul. Although he stopped making records in 1982, Major Lance continued to perform at concerts and tours until his death in 1994.
Touring in the United Kingdom
During the 1960s period, Lance toured in the UK, where he was supported by Bluesology, a band including pianist Reggie Dwight, later known as Elton John.
Over the next two years he worked with several producers,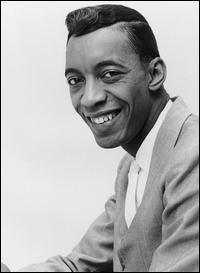 with only "Without a Doubt" becoming a minor hit in 1968. Soon afterwards Lance left OKeh and moved to Dakar Records, where he had the Top 40 R&B hit "Follow the Leader." He then moved to Mayfield's Curtom label, which resulted in his last two Top 40 R&B hits, "Stay Away From Me (I Love You too Much)" and "Must Be Love Coming Down." One of Lance's song recorded at Curtom called "Stay Away From Me" was listed 4 in Jet Magazine's "Soul Brothers Top 20". He left Curtom in 1971, and recorded briefly for the Volt and Columbia labels.
In 1972, he relocated to England, so as to capitalize on the success of his older records among fans of Northern Soul music, in dance clubs which played mostly rare and obscure American soul and R&B records. According to one writer, "the Major's contribution was truly phenomenal and unforgettable...[He] was to become legendary as a UK club act, known to deliver 110% at every performance." In 1972 while in England he recorded an album, Major Lance's Greatest Hits Recorded Live At The Torch, recorded at The Torch, a club in Stoke on Trent, which has been described as "perhaps the best Northern Soul album ever made"



Major Lance



Early life
Major Lance was born in Winterville, Mississippi and was one of 12 children. There has been some dispute over Lance's birth year; some sources say he was born 1941 or 1942 (as Lance claimed), while his gravestone states he was born in 1939. 'Major' was his given forename; it was not a nickname or stage name. Lance was also a Baseball player.
Lance moved with his family on the northwest side of Chicago in the Cabrini-Green projects, a high-crime area, as a child where he developed a boyhood friendship with Otis Leavill, both attending Wells High School. This was the same school Curtis Mayfield and Jerry Butler went to. Mayfield called him a "sparkly fellow, and a great basketball player, which is probably how we met. His hero was Jackie Wilson, and he was always coming round and looking through his bag for songs that he had written but didn't want to do with the Impressions. He was pretty good at picking them, too. Lance and Otis both took up boxing and were also singing as members of the Five Gospel Harmonaires. Both of them also worked together at a drug store.
Later Career
Lance returned to Atlanta in 1974, and recorded an updated disco version of "Um, Um, Um, Um, Um, Um" for Playboy Records. He set up a new label, Osiris, with former Booker T and the MG's drummer Al Jackson, but again with little success, and his career hit a downward spiral. But he later found that his recordings had become popular on the beach music circuit in the Carolinas, where he continued to undertake live performances. He recorded a comeback album, The Major's Back, and several tracks for the Kat Family label. Lance's final performance was in June 1994 at the 11th Chicago Blues Festival.
"Major Lance's Greatest Hits Recorded Live At The Torch" is an album by soul artist Major Lance released in 1973 on the Contempo label. It was recorded live in front of a sell-out audience at the Torch, Tunstall, Stoke-On-Trent, on 9 December, 1972 and has been described as "perhaps the best Northern soul album ever made", and "a one-off gig when everything came together in perfect harmony".





2. I Wanna Make Up, (Before We Break Up)"

4. "Um, Um, Um Um Um Um Um Um

6. "Ain't No Soul (Left In These Old Shoes)"
On February 28, 1995, shortly after Lance's death, Sony released a CD Collection called "Everybody Loves a Good Time: Best of Major Lance". It features 40 recordings for OKeh from 1962-1967 on 2 discs. Allmusic reviewer Richie Unterberger gave the CD 4 and a half stars, calling it a "Delightful 40-song, double-CD compilation of Lance's best work for OKeh between 1962 and 1967, including all of the chart singles, quite a few misses and B-sides, five previously unreleased cuts, and some Curtis Mayfield songs from his debut LP." Sony later released a shorter version of the CD Colletion simply named "The Very Best of Major Lance".
Northernsoultrains Youtube Channel

The trains very own page with Northern Soul and Motown
Back to the ARTISTS page