Welcome To Northernsoultrain
P P Arnold
P. P. Arnold (born Patricia Ann Cole, October 3, 1946, Los Angeles, California)is an American-born soul singer who enjoyed considerable success in the United Kingdom in the 1960s and beyond.
Born into a family of gospel singers, Arnold married early and had two children. She had a series of menial jobs until the early 1960s, when Maxine Smith, an ex-girlfriend of her brother contacted her with an offer. Maxine and her friend Gloria Scott had managed to arrange an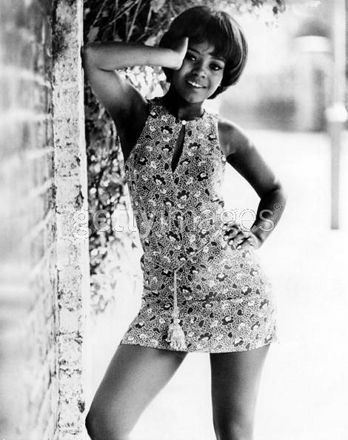 audition for three girls to replace the original Ikettes, the dancer/singer troupe that provided vocal and dance accompaniment for the Ike and Tina Turner Revue. Initially, Smith and Scott were stood up by a third girl, and they were desperate for another vocalist to make up the trio, Smith contacted Arnold, whom she knew to be a singer.
At the audition the three young women were offered the job on the spot, but Smith convinced Arnold to attend a concert in Fresno that night before making a final decision. When she arrived home at 6:00 the next morning, Arnold's furious husband struck her. Arnold left him immediately, and after placing her children in the care of her parents, joined the Ike & Tina Turner Revue.
After several years touring the United States with the Revue, she came to England in 1966 when the Revue toured there in support of The Rolling Stones. Impressed by her powerful and soulful voice, Mick Jagger convinced Stones manager Andrew Loog Oldham to sign Arnold to a recording contract with his newly founded Immediate Records record label. Arnold quit the Turner band to remain in London and establish a solo career.
She enjoyed several major British hits on Immediate, including songs written for her by Paul Korda, who wrote "The Time Has Come." She recorded songs written by Steve Marriott and Ronnie Lane from labelmates The Small Faces, who also backed her on several recordings. Arnold was in a brief romantic liaison with Marriott in 1967[3] and also provided backing vocals on the group's hit "Tin Soldier",[2] as well as touring with them during 1968.
Her first backing band, The Blue Jays, had been inherited from American soul singer Ronnie Jones. This was followed by The Nice, led by Keith Emerson on organ who had just quit from The VIP's - later to be known as Spooky Tooth - on organ and piano, David O'List on guitar, Lee Jackson on bass and Ian Hague on drums. During this period Pat toured alongside Delaney and Bonnie & Friends, Jimi Hendrix, The Who, The Kinks, Blind Faith, David Bowie and others, and she scored several hits including the original version of "The First Cut Is the Deepest" and "Angel of the Morning", plus the Marriott-Lane song "(If You Think You're) Groovy".
After the collapse of Immediate in the late 1960s, Arnold signed a production contract with the Robert Stigwood Organisation and released two singles on the Polydor label, produced by Barry Gibb of The Bee Gees, but a planned album with Gibb was never completed.
PP Arnold A Little Pain


In 1970 she moved to the musical stage, appearing alongside P.J. Proby in the rock musical Catch My Soul. She then formed a new backing band that included the future members of Ashton, Gardner & Dyke, plus Steve Howe, who would soon join Yes. During this period she contributed session musician backing vocals to many notable UK sessions (including the Nick Drake song "Poor Boy") and she toured with Eric Clapton, who also produced a number of unreleased sessions with her. During these sessions she met the American bassist Fuzzy Samuels of Crosby, Stills, Nash & Young, and they subsequently married and had a son.
In 1974 she sang on the Freddie King album Burglar and feeling out of place in the rapidly changing British music scene of the mid 1970s, Arnold and Samuels returned to her hometown of Los Angeles. While living there, Arnold's marriage to Samuels ended and just two weeks after the split, her daughter Debbie was killed in a car accident. After her daughter's death Arnold withdrew from public life for some time, not re-emerging until 1978. At this time she was reunited with Barry Gibb, who wanted to complete the never-finished solo album for her. Again this did not materialise, but Arnold was eventually teamed up with Barry's youngest brother Andy Gibb for a duet recording of the Carole King song "Will You Still Love Me Tomorrow". Arnold subsequently formed a new band, Inner Circle, but this was not successful.
In 1981 she moved to Hollywood, where she won minor roles in popular TV series including St. Elsewhere and Knots Landing. She returned to England in 1982, wishing to raise her younger son there. She soon began working with leading British reggae band Steel Pulse and returned to the charts in both the UK and Australia thanks to her unmistakable vocal contributions on the hit 1983 cover version of the Staple Singers "Respect Yourself", recorded with British electro-pop group Kane Gang, which reached 21 in Britain and 19 in Australia.
Husband: David Arnold (div.)

Birthplace: Los Angeles, CA

Occupation: Singer, Actor

Nationality: United States
Northernsoultrains Youtube Channel

The trains very own page with Northern Soul and Motown
Back to the ARTISTS page