Welcome To Northernsoultrain
Tony Clarke
Tony Clarke will probably go down in pop history for his big selling 'The Entertainer' for Chess Records, but for Detroit Soul fans his one-off outing on M-S Records will outshine all of his many other recordings.
Born in NYC in 1941 his birth name has never been proven,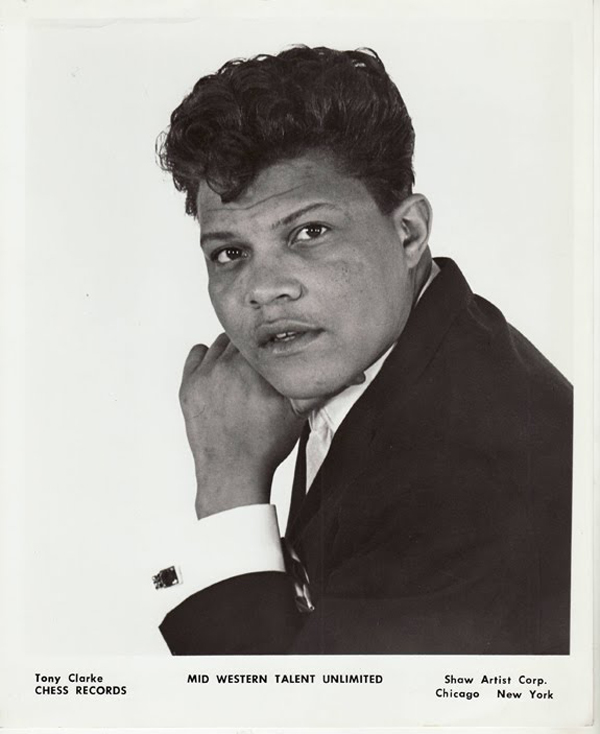 Ralph Williams, Ralph Ferguson and Ralph Clarke have all been offered over the years. Either way, in 1950 he moved to Detroit's Westside and by the late 50s he was quite an accomplished amateur vocalist and when his mail-man Fred Brown heard Clarke he took him to Mickey Stevenson's Stepp label where he recorded 'Hot Rod Car'.
Although the 45 bombed, Clarke was not disheartened; in fact he was convinced that writing and singing songs was his future. Mail-man Fred was one half of Bob & Fred on Big Mack Records and with wife Kay, helped run the Mickay's Record Store and label with Stevenson.
In '62 Clarke went to Armen Boladian's Fascination label in Highland Park and recorded 'Cry' which again nose-dived, but undeterred he joined forces with Billy Roquel Davis to write two hits for Etta James. Using the pseudonyms Tony Lois and Thelma Williams, Clarke went on to write for many more artists including David Ruffin and the Vibrations. The Davis connection led Clarke to Chess in Chicago for whom he signed and released a dozen 45s, including 'Ain't Love Good, Ain't Love Proud' but it was 'The Entertainer' that hit the pop charts. Such was its success that part of the proceeds are reported to have been used by Clarke to buy the Brute label from LeBaron Taylor in Detroit.
Tonly Clark



Now a star, he even released 'You're a Star' and topped the bill at Detroit's big venues; the Rooster Tail, Phelps and the Twenty Grand and toured with James Brown and appeared on the Dick Clarke Revue. His final release for Chess, 'Landslide' again did nothing chart wise at the time but by the mid 70s it became extremely popular in British discotheques.
In '66 Clarke moved to Hollywood and formed Earthquake Productions with Roger Spotts and then recorded 'Ghetto Man' in '67 for Chicory Records. He even ventured into the movies with a small part in Sidney Poitier's They Call Me MISTER Tibbs.
Somewhat homesick Clarke commuted back and forth to Detroit, mainly to see his estranged children who lived with their mother and Clarks' ex-wife Joyce Elaine. On one such trip in '68 Clark signed a one record deal with M S Records, part of the M S K / Marquee set up, releasing '( They Call Me) A Wrong Man'. Co-written with Joe Hunter and arranged by Mike Terry the record was based upon the old spiritual, 'Wade in the Water' and was a local hit.
By now Clarke was almost permanently in Detroit and did a little bit of song writing for Family Plann on M S but in the early hours of Saturday 28 August 1971 he is alleged to have broken into his estranged wife's home armed with a tire jack, and Joyce Elaine shot him in self-defence.
His 'Wrong Man' 45 is now very rare and has a value of around $500 and along with his other great sides such as 'The Entertainer', 'Ain't Love Good' and 'Landslide' will ensure Tony Clarke a special place in soul music history.
Northernsoultrains Youtube Channel

The trains very own page with Northern Soul and Motown
Back to the ARTISTS page